Sears Architects was excited to once again help in sponsoring  a night of entertainment in Music From the Heart: Building Community Together on November 6th. Presented by Dwelling Place, Music From the Heart celebrated Dwelling Place's 33 years of supporting the community through affordable housing, essential support services, and neighborhood revitalization.  Held at the Masonic Center on East Fulton, the benefit brought together the Grand Rapids Symphony, Grand Rapids Ballet, and Opera Grand Rapids for an evening of music, performance and celebration.
Robert Sears has been a board member of Dwelling Place for the last 14 years.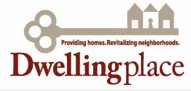 For more information about Dwelling Place and their recent projects, click here.